Below are detailed instructions on how to download the iThemes Restrict Content Pro plugin from the Member Panel and then install the plugin on your site.
The first step is to log in to the iThemes Member Panel, which can be found here.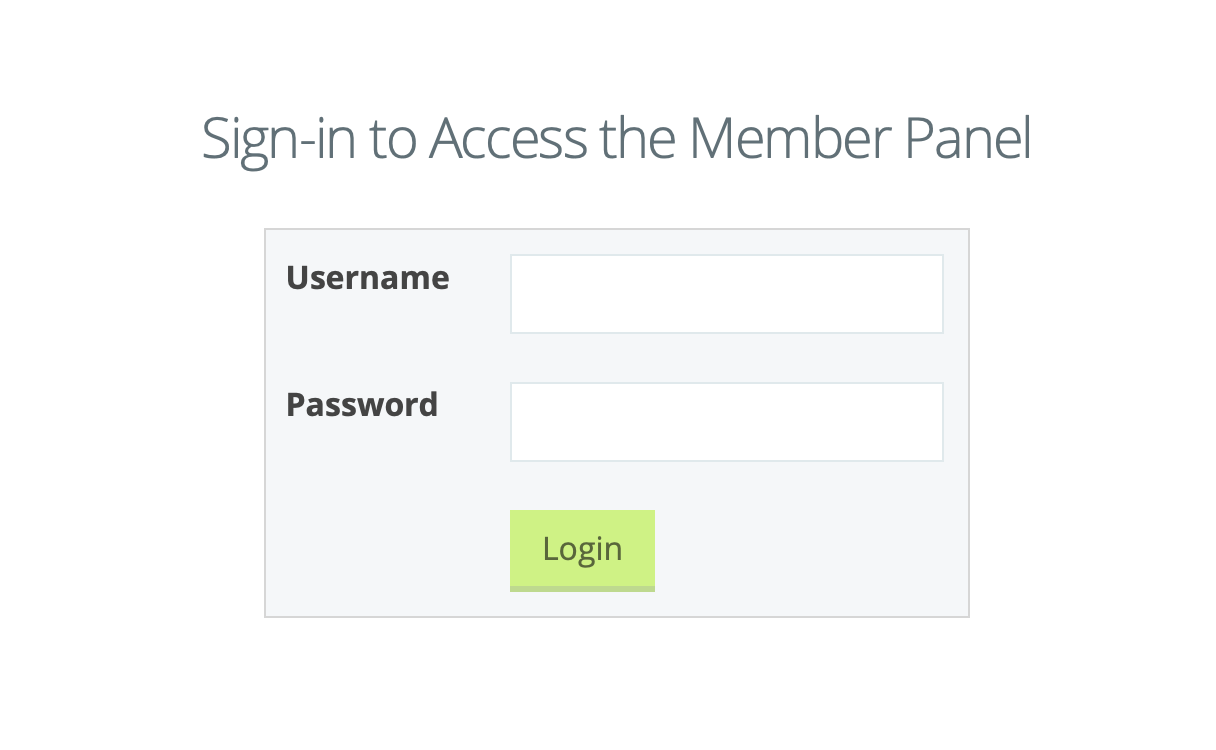 This will be the username and password you initially set up on the iThemes Member Panel. Please keep in mind that your password can be changed at any time, however, your username cannot.
Once logged in to the iThemes Member Panel select the downloads button.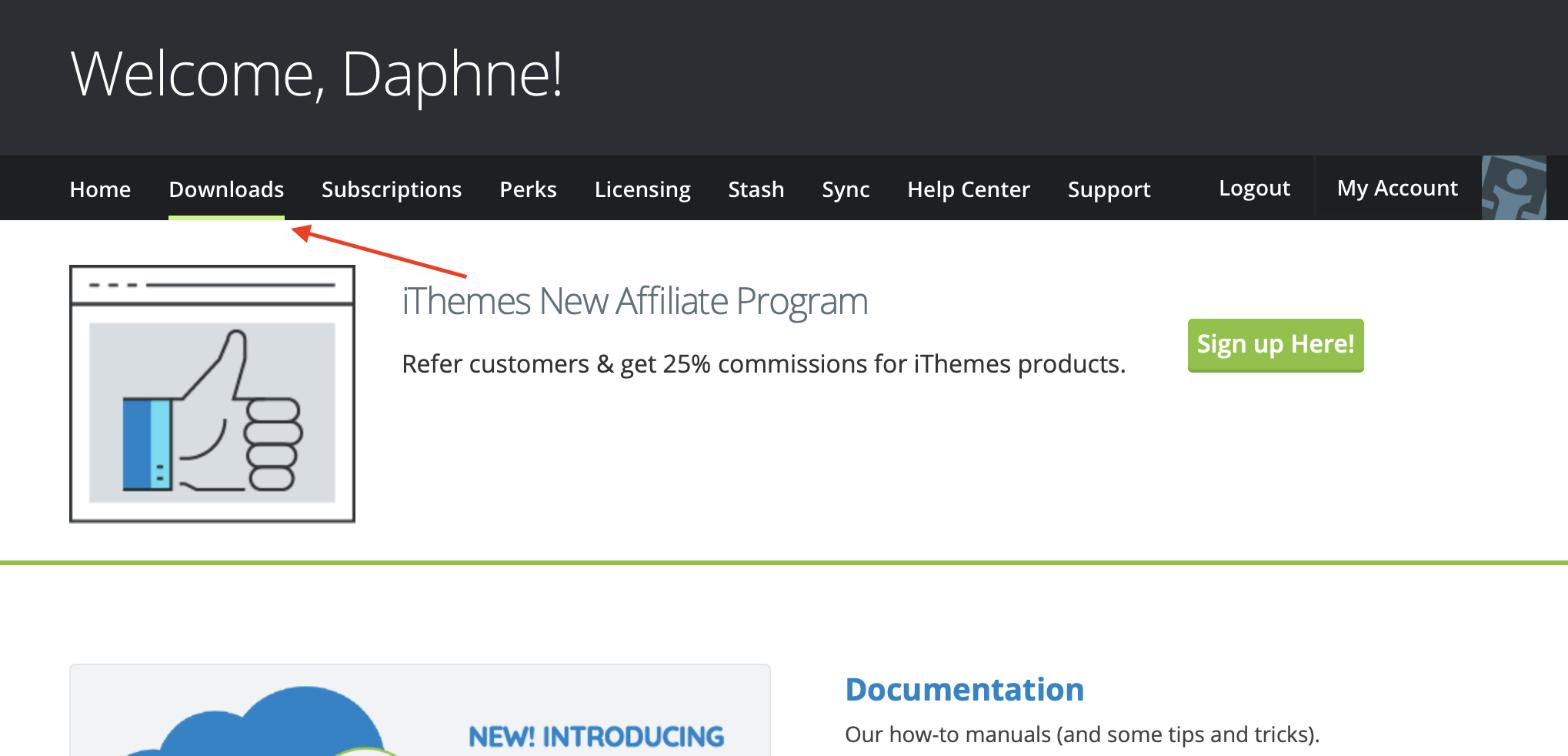 Select Restrict Content Pro from the list of downloads and the screen will change to show the available downloads in that section. Please keep in mind, your "Downloads" options may look different depending on your support plan.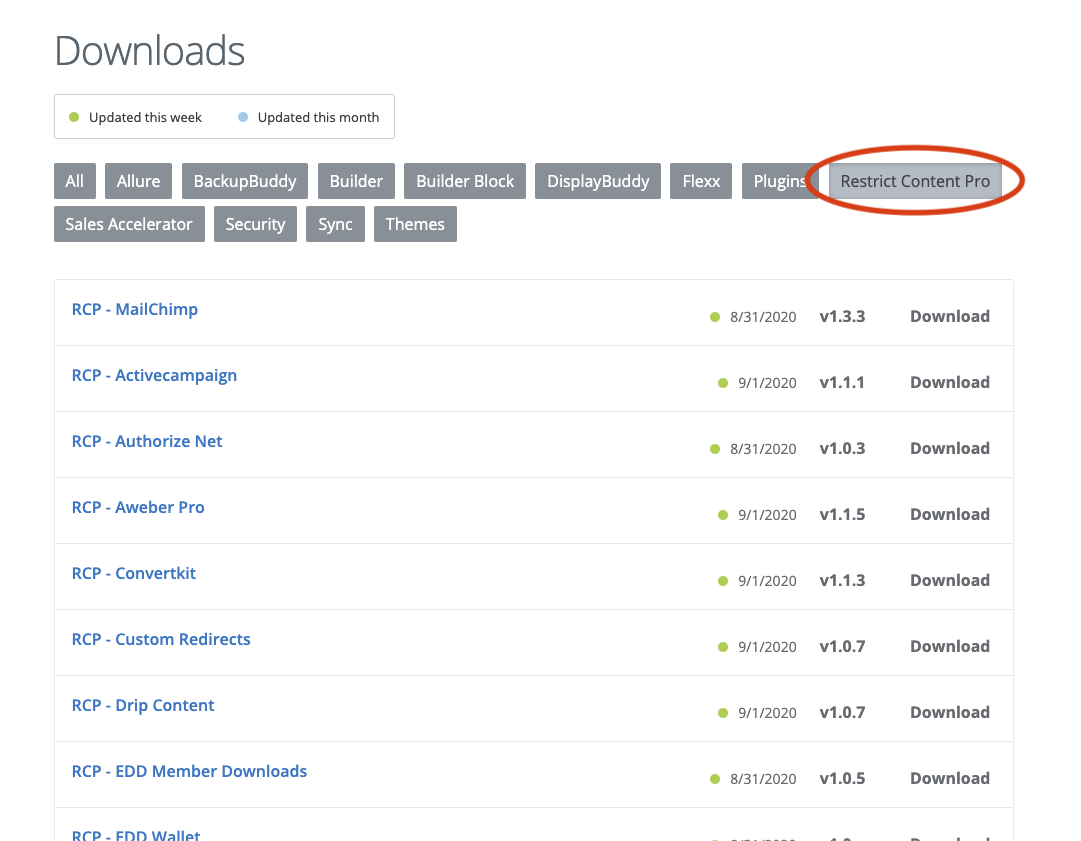 Depending on your support plan, this is also the location that you will download iThemes Security Pro, iThemes Sync, or BackupBuddy. However, we will stick to installing iThemes Restrict Content Pro in this article. Installation assistance for, Security Pro can be found here, BackupBuddy can be found here and Sync instructions can be found here.
Select Download to the right of iThemes Restrict Content Pro.

Note: When installing a plugin, the file must be uploaded in the .zip file format. Some browsers will automatically unzip files when being downloaded. In this event, you can simply rezip/compress the files back into a zipped file before installing the plugin on your WordPress Site.
Once installed, click Activate Plugin.
Once you have installed Restrict Content Pro on your site, you will now have a menu item labeled Restrict near the bottom of the admin menu in WordPress.
You will also be presented with a notice that says you should configure the Restrict Content Pro settings.