When enabling the Trusted Devices module in Solid Security Pro, you will need to select either MaxMind Geolite2 or the MaxMind GeoIP2 Precision City Service.
Configuring MaxMind Geolite 2
1) Sign up at MaxMind for your free account.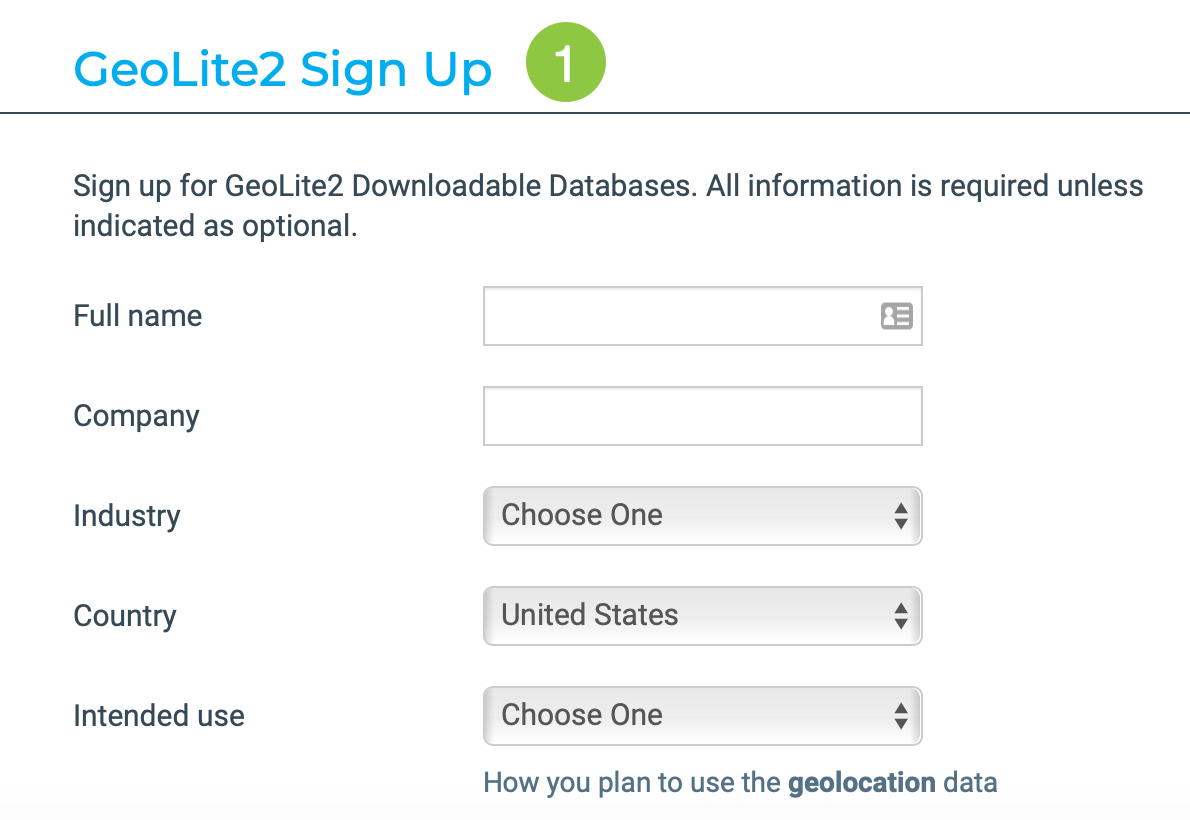 2) Accept the terms of service, and click Continue.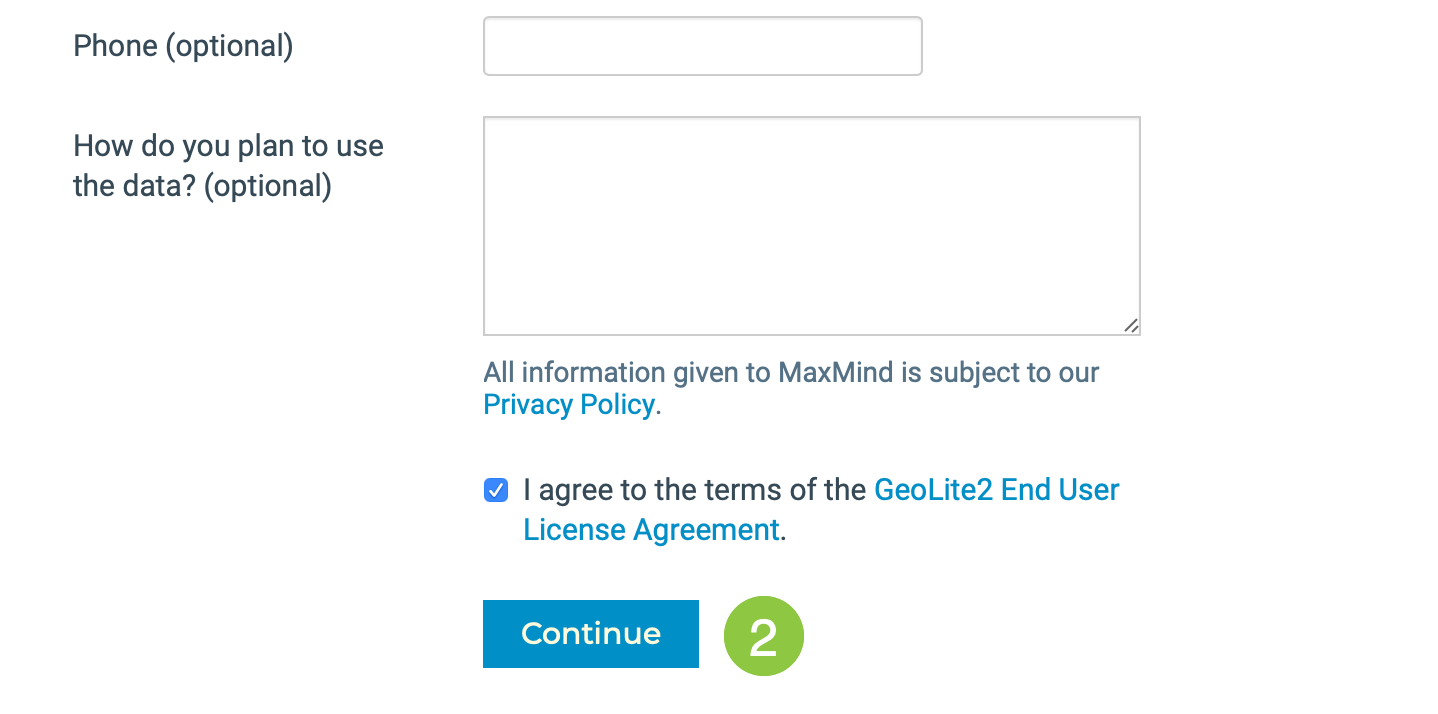 3) Once you have signed up, you will see an on-screen confirmation.

4) Check your email for the confirmation, and click to set your password and log in.

5) Create your secure password (you will not need to save the displayed token).

6) Login to your account. On the left-hand side of the screen, scroll down to License Key and click Generate New License Key.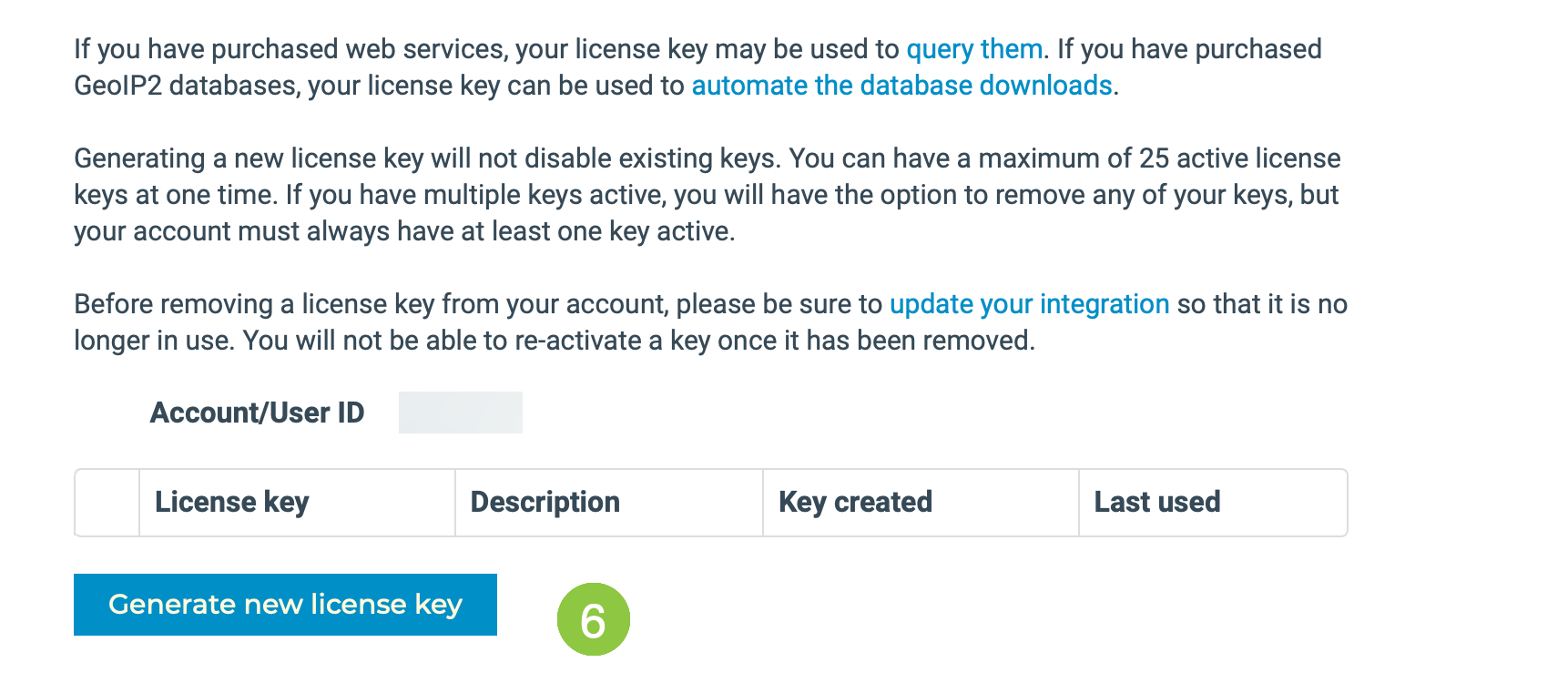 7) Name your key, select No, and then click Confirm.
8) Copy your license key and paste it into a safe place.
9) Return to your site, and go to Security > Settings > Trusted Devices. Paste your key, and click Download DB.

10) Save your settings - and that's it!
If you prefer to sign up for the Maxmind GeoIP2 Precision City Service, you can use that API instead of the MaxMind Geolite 2 key. That is a paid service, and for most users, the $25 option is sufficient.

How often are the GeoIP2 and GeoLite2 databases updated?
The GeoIP2 Anonymous IP database is updated daily.
The GeoIP2 Country, City, ISP, Connection Type, and Enterprise databases are updated weekly, every Tuesday.
The GeoIP2 Domain Name database is updated monthly on the first Tuesday of each month.
The GeoLite2 Country, City, and ASN databases are updated weekly, every Tuesday.
You can find more information and support for the MaxMind services here.