First, add the title to your post. Click beneath the title where it says " Start writing or type/ to choose a block' and you will see an Add Block button (+). Select the Add Block Button and choose which Block you would like to use.

You'll see some basic formatting settings, such as alignment, bold, and italics. In addition, check out the right-hand sidebar of the editor screen

When selecting Add Block you will get a menu with multiple drop-down options. Those options contain the different Block types you are able to use. The first option you will notice is the Most Used section.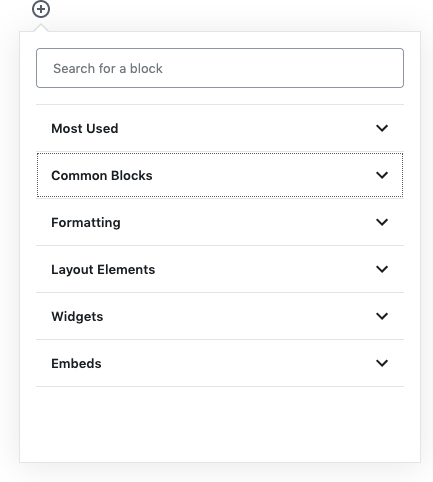 The 'Most Used' Blocks are your most commonly used blocks. These will change over time the more you use Gutenberg Blocks.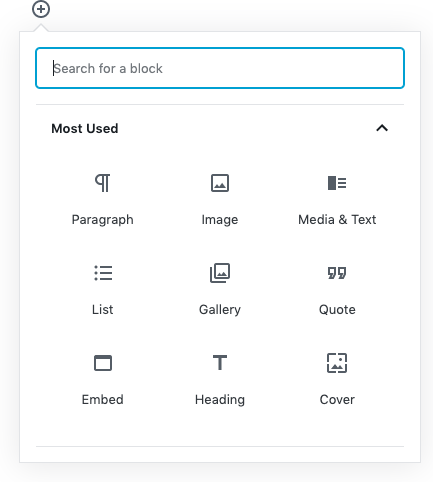 The next section of Blocks is the Common Blocks. The Common Blocks section will be similar to the Most Used section as those blocks are commonly the most used. You can see the Common Blocks by selecting the down arrow of the Common Blocks option on the right-hand side.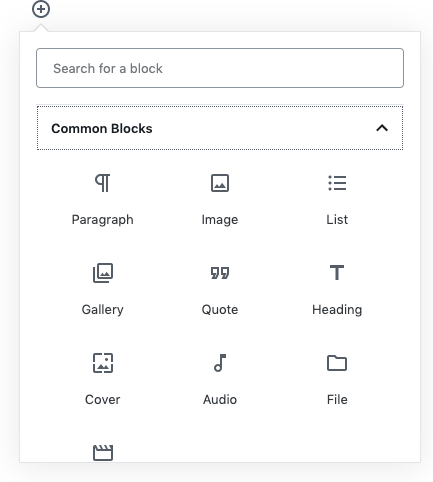 The Formatting Block is next. This section gives the ability to add custom code for a more personalized feel.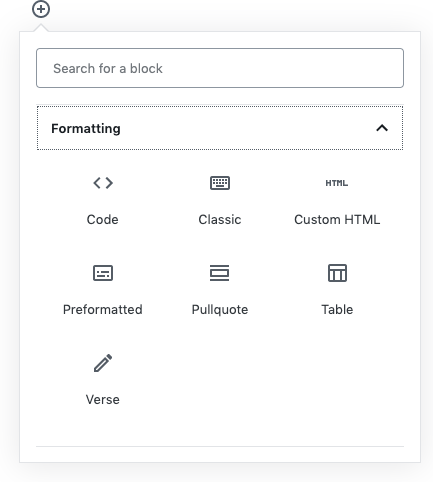 Following the Formatting Blocks are the Layout Elements. These Blocks will allow you to add elements to your posts such as buttons, page breaks and having a section for media and text.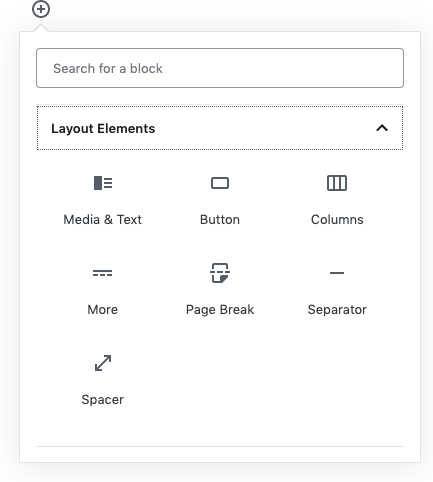 The Widget Section will allow you to add widgets on your pages such as calendars or a search bar.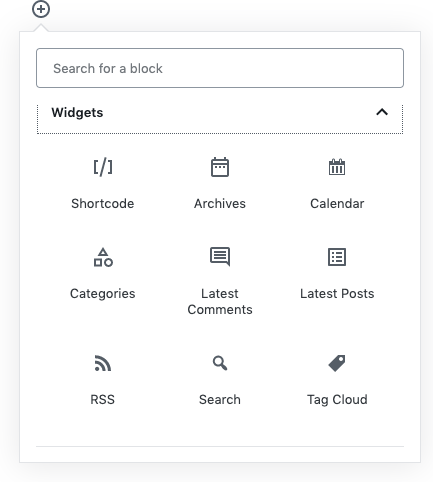 The final section is the Embed section. With the Embed Blocks, you have a number of options to embed content in your post. For instance, if you would like to add a link to a specific video to your post you can use the YouTube embed Block and then enter the video URL to add the content to your site.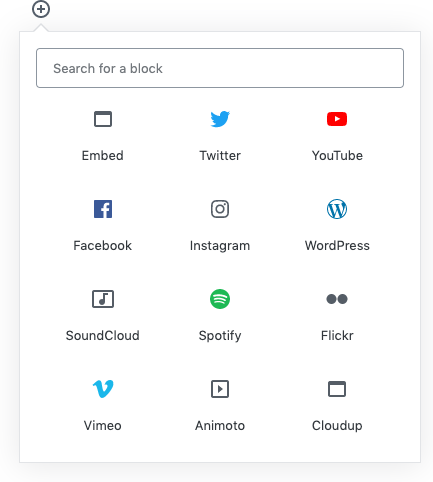 The video below will shed more light on Gutenberg Blocks.