In addition to daily Snapshot zip files which are created automatically for you Stash Live continuously mirrors live changes of your site to our servers. This allows you to retrieve a backup of changes made since the last daily snapshot.
To create a Snapshot of your real-time mirrored files which include all the latest database changes up to the last second as well as recently completed file uploads of media, plugin, or theme file changes do the following:
Stash Dashboard
Navigate to the Stash section of the iThemes Sync Panel.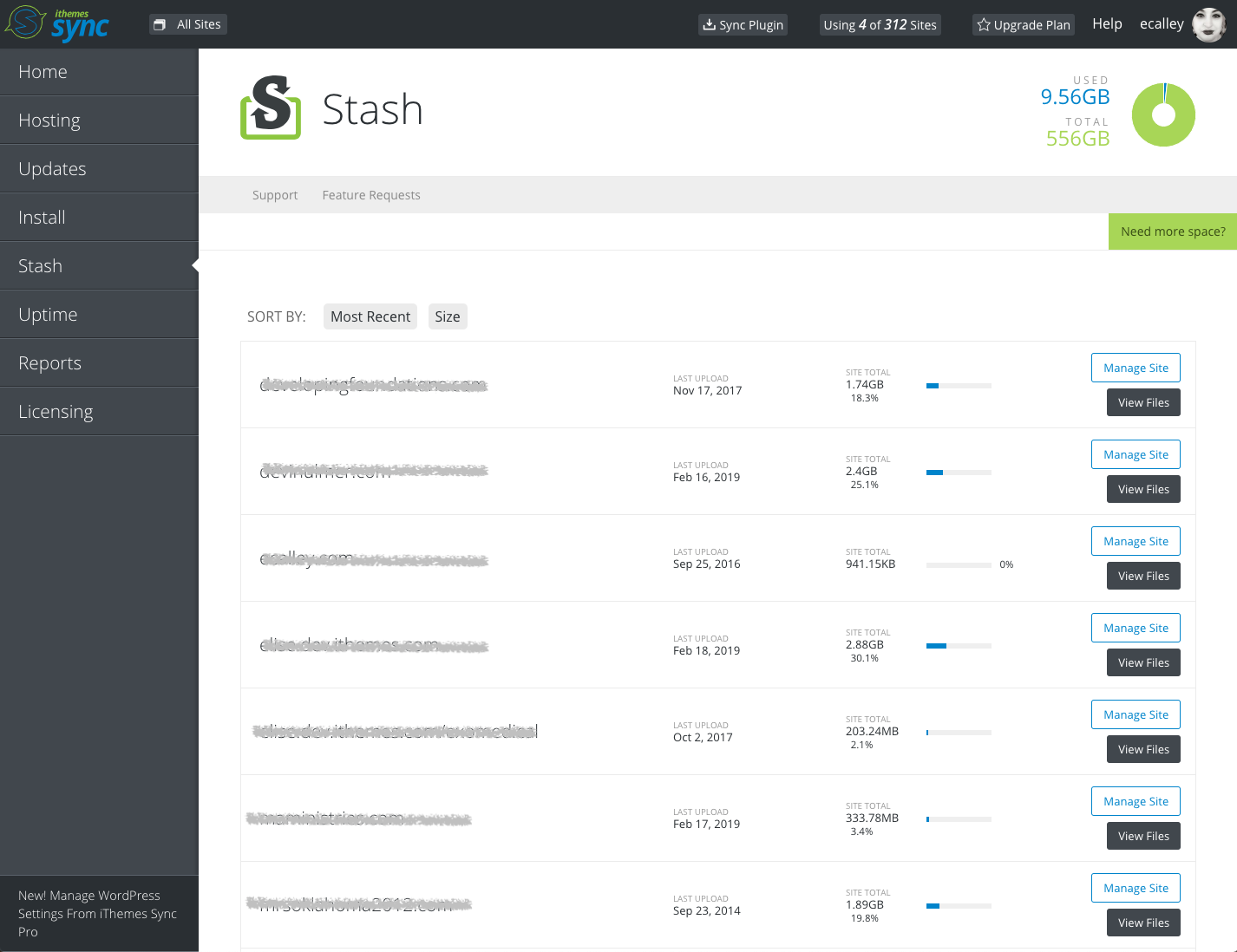 View Files
Find your site in the listing and click the View Files button to the right of it.

Create Snapshot
In the screen that pops up click the Create Snapshot button at the upper right to create a snapshot of the latest real-time backup data from the site mirrored to our servers.

The snapshot process will begin. You may stay on the page for progress updates or wait to receive an email with download links for the Snapshot zip files.