The Widget Bar Module can contain one to three widget locations. Widgets can be managed by visiting the Appearance > Widgets page from within the WordPress dashboard
Adding the Widget Bar Module
To add a Widget Bar Module to your Layout, click Add Module and select the Widget Bar Module from the list of available Modules.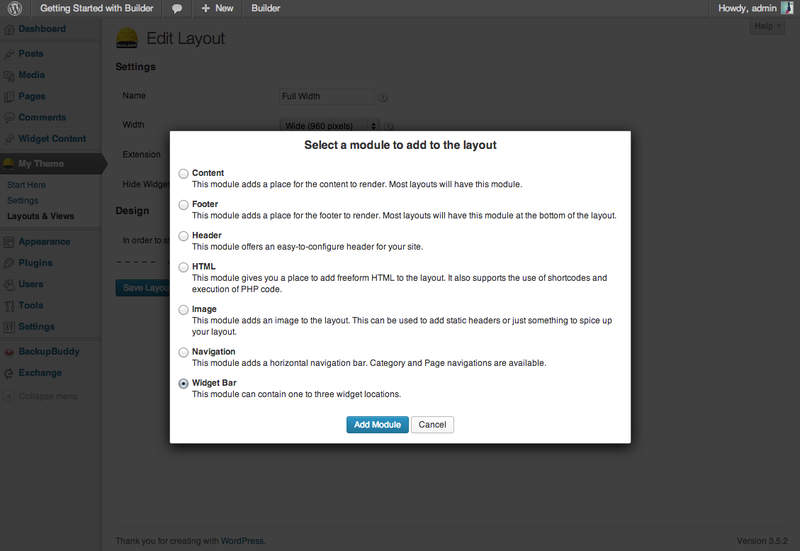 Widget Bar Module Settings
Once the Widget Bar Module has been selected and added to the Layout, the Modify Widget Bar Module Settings box will appear. Customize the settings of the Widget Bar Module by selecting from the following options.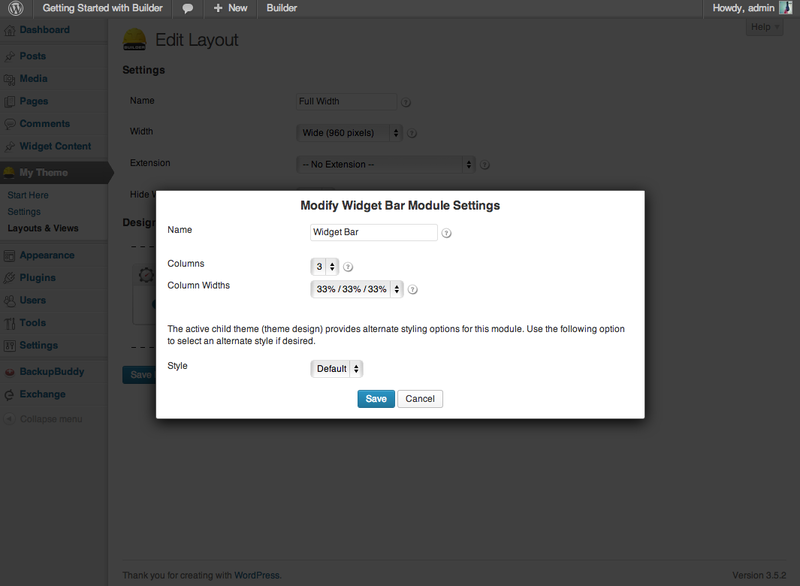 Available Navigation Module settings include:
Name - To help identify widget locations
Columns - 1, 2, 3, 4, 5 – Each column becomes a widget area.
Column Widths - This depends on column number selection. This option controls the percentage of the Layout width that each column receives. There is also a "Custom..."option that allows for custom selection of percentages
Style - **Varies by child theme** - If the active child theme (theme design) provides Alternate Module Style options for this module, select the desired style.
Click the Save button to save the Widget Bar Module Settings. You'll now see the Widget Bar Module added to your Layout, denoting the number of widget areas defined by the Widget Bar Module.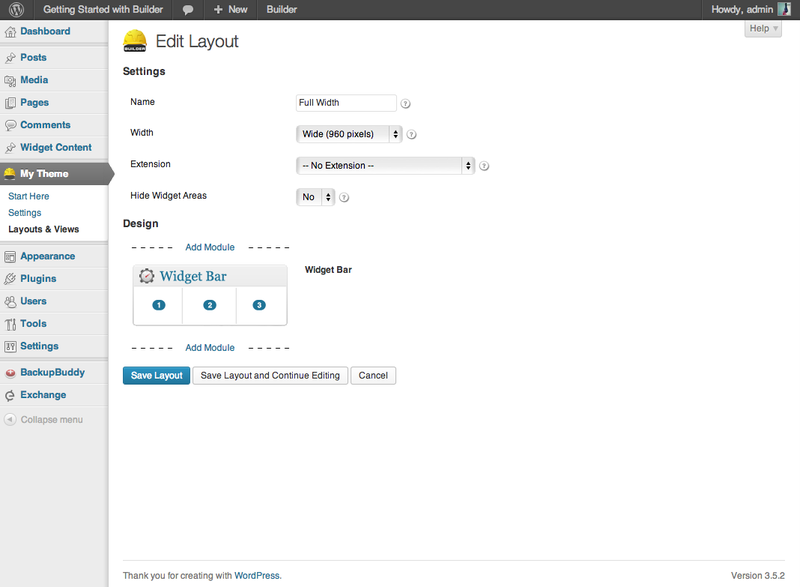 Generic CSS Class
.builder-module-widget-bar