BackupBuddy supports many Destinations (or Remote Destinations ) as transfer locations for backups. You may manually send backups to these remote destination locations or automatically have them sent with BackupBuddy's backup Scheduling feature.
Supported Destinations
Managing Destinations
To manage Destinations, navigate to the Destinations page located within the BackupBuddy Menu.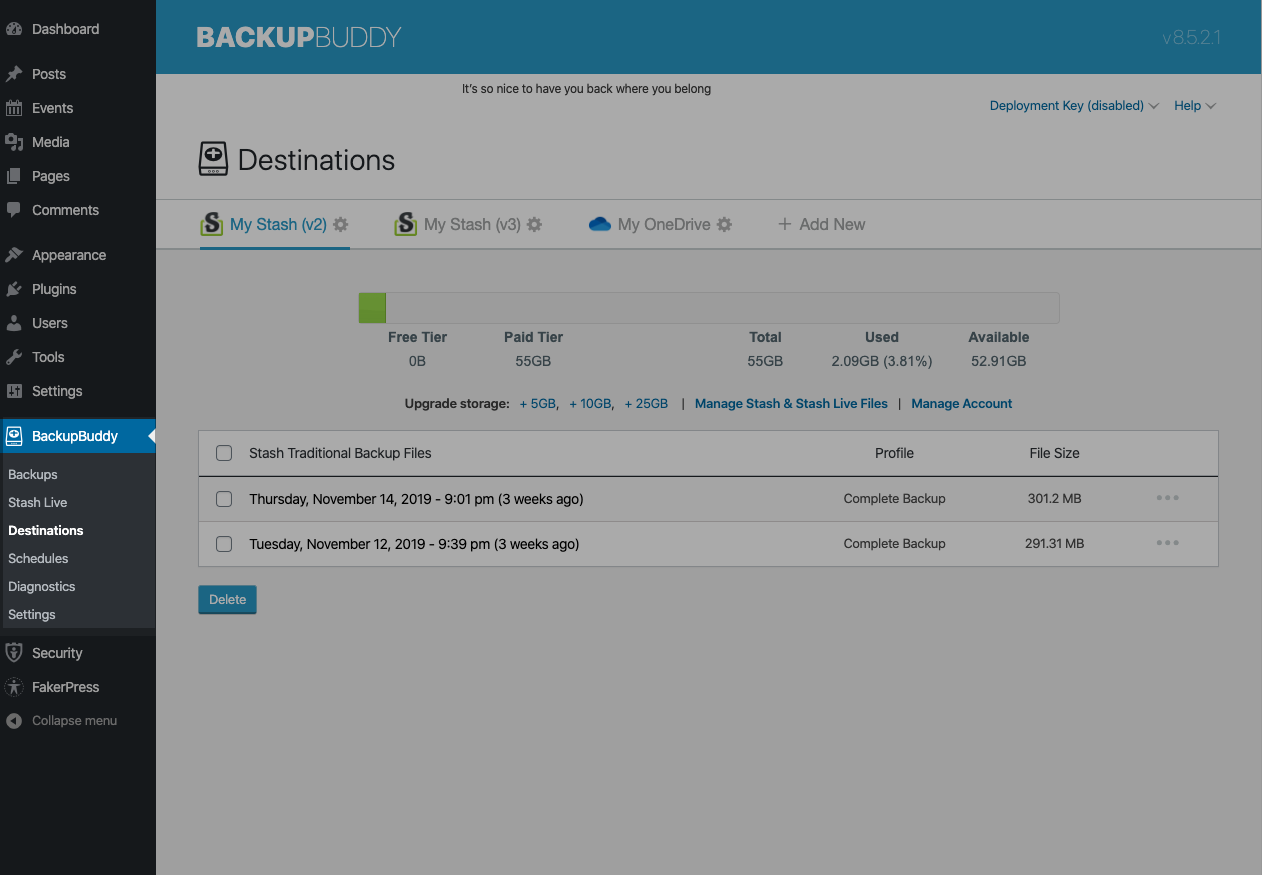 From the Destinations tab, select a destination to add from the list. Click + Add New next to the remote destination of your choice.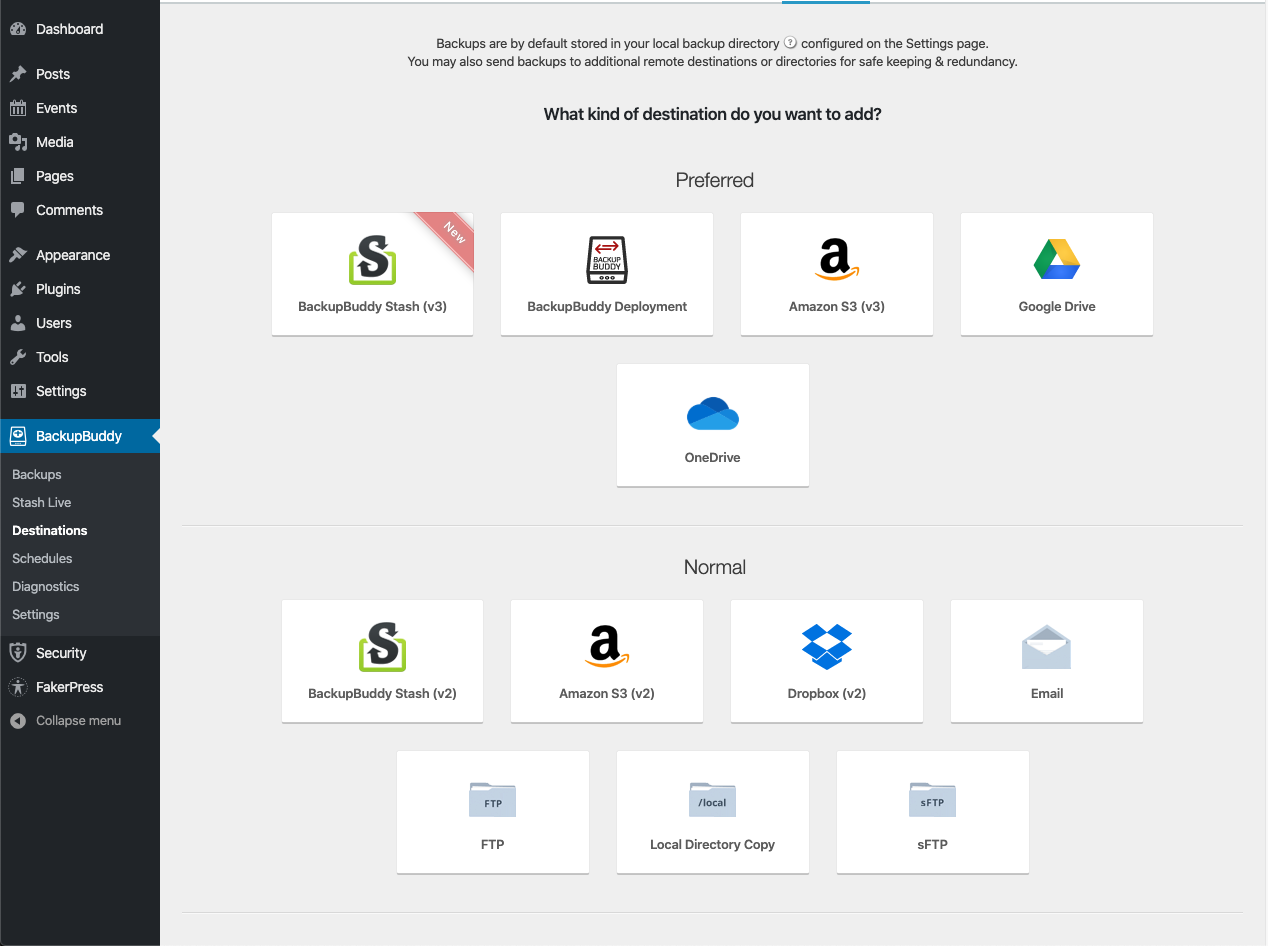 Once created, you may view the files by selecting a destination. In addition to viewing files, you may copy remote backups to your server and delete files. All subscribed BackupBuddy customers are provided free storage to our own BackupBuddy Stash remote storage destination.
See also